Luna Botanicals Living Art Summer Series
A Summer Series of Interactive Nature Experiences at
Auction House Market
Escape the heat while immersing yourself in the lushness of the Auction House Market indoor garden. Connect with nature through mindful planting sessions that focus on how to mount tropical plants. Session one explores structural staghorn ferns while session two dives into the beauty of orchid blooms on display. After each class, shop our exclusive plant curation and handcrafted botanical artwork.
What happens at this Luna Event?
Botanical Drink
Social Special
Enjoy botanical drink specials at the Mayhaw Bar, including our drink special, the Bella Luna.
We encourage you to order a delicious meal from one of the 10 food vendors at #AHMKT and enjoy your meal with your plant community during our demonstration.
*Food & beverages not included in ticket price.
Demonstration + Planting Session
We'll demonstrate best practices for planting and then let you take the reigns and let your creativity run wild.
All materials, plants and tools are provided for you. You'll be able to pick from a premium selection of supplies, and we'll guide you in creating and nurturing something that breathes life into your space!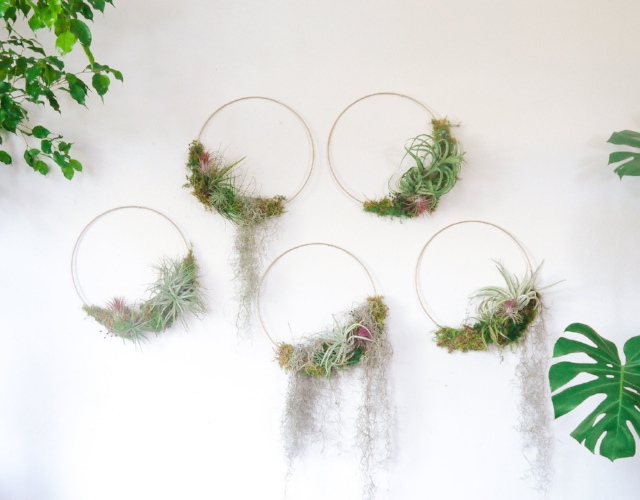 Botanical Art + Plant Curation Sale
Immerse yourself in our living decor and shop our exclusive plant curation and botanical art sale.
Tillandsia rings, Luna headpieces, indoor trees, exotic plants, modern planters & interesting vessels will be available for purchase.
Shipping, Delivery, Installation & Consultation available.
Where is the event located?
Auction House Market
Luna Botanicals has the pleasure of designing, installing and caring for the plant life that thrives at Auction House Market. From large tropical trees, to the lush hanging garden filled with vines, herbs and specimen plants, to the table centerpieces, Luna Botanicals strives for #AHMKT plant life to mirror the vibrancy and freshness created daily at this artfully curated food hall.
We encourage our event guests to purchase and enjoy food and cocktails from the vendors at our event. With ten chef-driven concepts and a #lush bar, the culinary options are endless.
Hi! We are Jeanne & Stephen Luna, a married couple living, crafting and enjoying life currently on Esplanade Avenue in New Orleans. We love to connect with our community through mindful planting sessions & nature infused events. We hope to plant with you soon!
Luna Botanicals designs with nature in mind, with the mission of adding more green to people's lives in unexpected, sustainable and beautiful ways. We strive to cultivate botanical art, plant colletions and educational programs that breath life and tranquility into every day.
Both Louisiana natives, Stephen has a degree in Landscape Architecture from LSU and Jeanne has a professional background in Marketing. Together, we combine our professional experience and personal passion for nature to design, plant and grow.