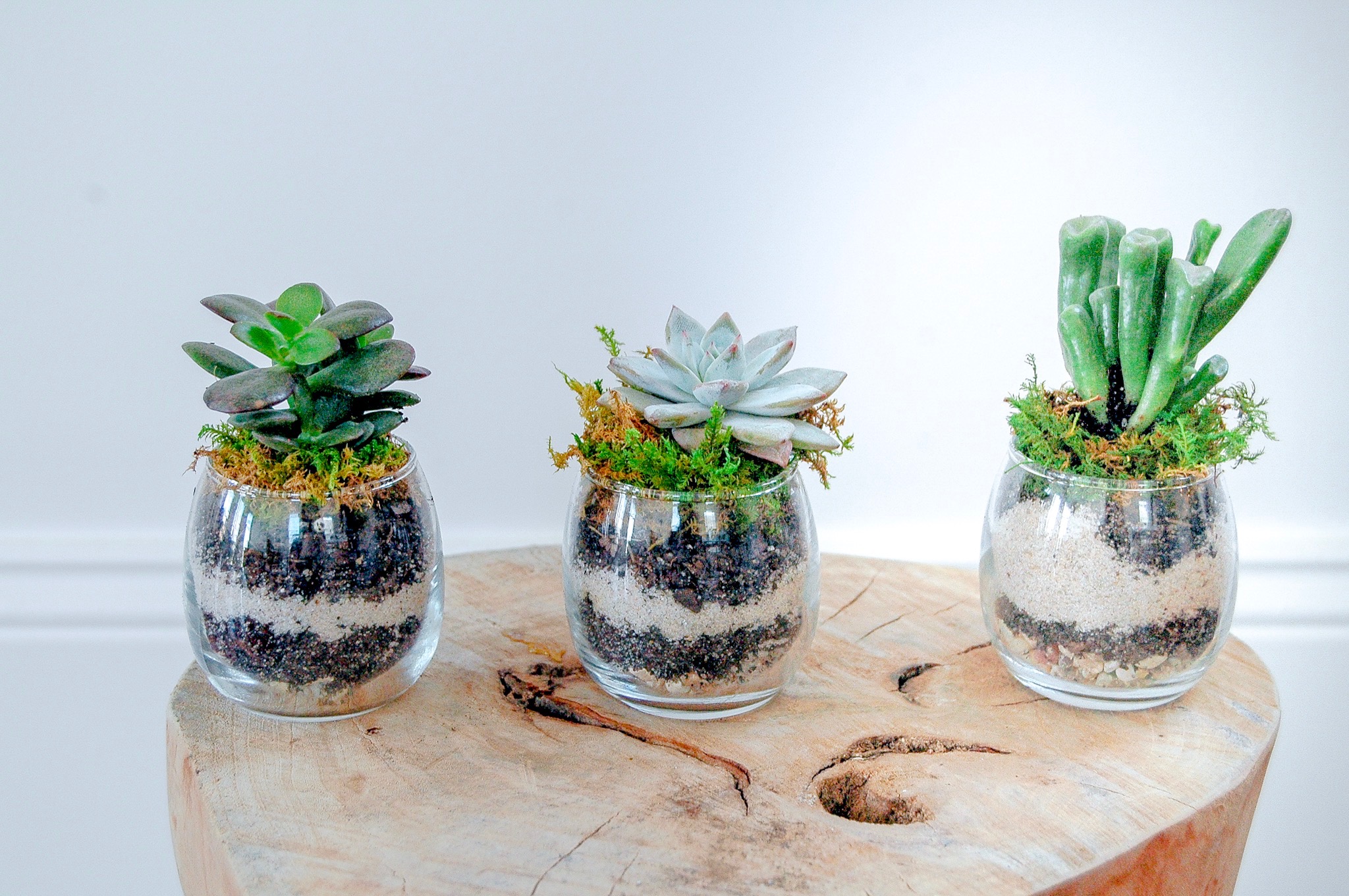 Join us at Broad Street Cider & Ale for an afternoon of succulents, cider and socializing.
We'll bring the succulent spread, and Broad Street will have a variety of ciders available for purchase, including their much anticipated creation, "The Green Fairy," an absinthe botanical cider.
In this class, we encourage you to explore your creativity while connecting with nature. Whether you want to pack your mini terrarium full of succulents or tend to err more on the minimal side, this is your time to arrange, plant and celebrate the biodiversity of Mother Nature in your own way.
Choose your own plants from a variety of some of the cutest botanicals on the block…mini succulents! All planting elements and materials are provided for you, including succulents, moss, rocks, sand, dirt and a 3 mini glass terrariums so you can flex your planting skills.
We will discuss the importance of each layer of rock, sand and dirt in creating a healthy environment for your new plant friend to thrive, and the importance of mindfully connecting with the living things around you, whether on a macro or micro scale.
You'll leave with 3 newly planted mini succulents, and the knowledge how to properly nurture them in the serenity of your own space.
***Pre-registration is required. Email grow@lbnola.com with any questions.