Luna Botanicals + Main Squeeze have come together to provide the ultimate plant powered brand. Our biophilic art and thriving plant life allow these spaces to breathe life and represent what a real Plant Powered Company feels like.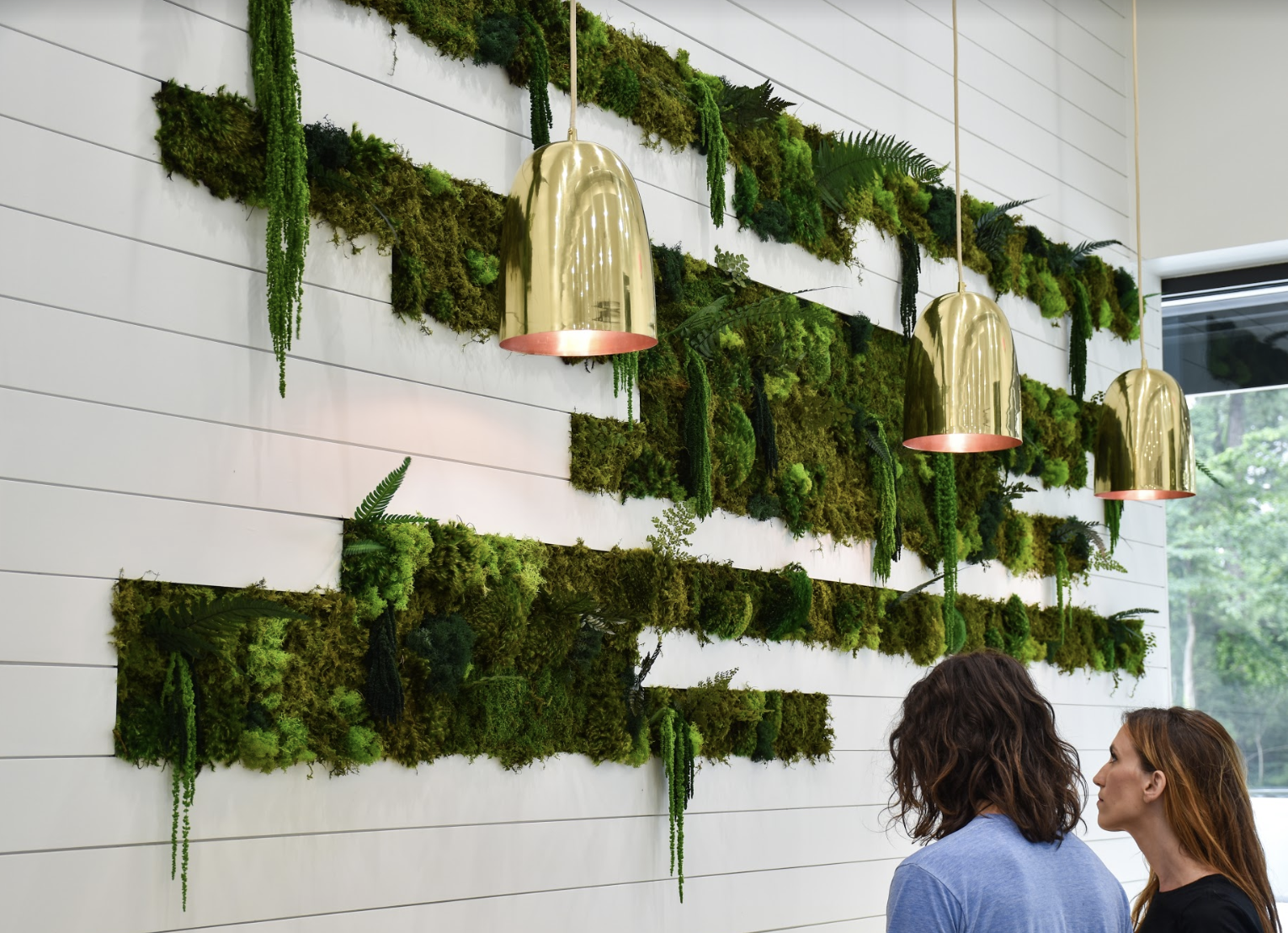 Our moss wall collections are a true testament of a biophilia with no care and no light requirements. The moss itself is sustainably hand picked and organically preserved, allowing us to get the best quality without damaging the environment where it is harvested. The walls are completely customizable and can fit and shape, size or form.
Botanical Branding is an original concept developed at Luna Botanicals. Moss and botanical specimen allow us to work in many forms, creating custom, green branding. As graphic designers and marketing experts, we work with vendors to produce the highest quality graphics that work in conjunction with greenery. From logos in moss walls to 'Love Your Self' covered in moss to neon signage that makes your space shine.
A dynamic set of plants and sustainable planters breathe life and organic dimension into your space. We are happy to train your staff on on continued maintenance so that your plant-powered business continues to impress customers.
Let your plants work for you!
Our designs go far beyond aesthetic and are engineered as organic marketing machines. Hundreds of people take photos in front of Main Squeeze walls, showcasing the vibrant juices, smoothies and food that you create with love. #PlantPower