Biophilic Art
Our mission is bring the natural world to modern environments, inspiring greener, more mindful living. We study the natural world through a macro and micro lens, and interpret biomimicry into art. Our ever evolving collection of biophilic artwork and mindful plant design is intended to inspire experiences of Biophilia again and again, as you grow and evolve your own natural habitat.
COLLECTIONS MAINTENANCE FREE FLOATING
Stellar Plant Curations
Make your habitat one that is filled with life. Each of our curations combines a thoughtful, biodiverse palette with planter sets that create instant impact in your space. Our plants are styled and empowered for growth.
AVAILABLE IN NEW ORLEANS ONLY
Vibrant creations that connect you to a snapshot of the natural world in it's most glorious form - harmonization.
Escape into this portal of lushness. A valley, dense forest or an unknown overgrown world...this moss wall is meant to remind you of those natural places that ignite a sense of peace. Sparkling crystals add extra magic to this vibrant moss.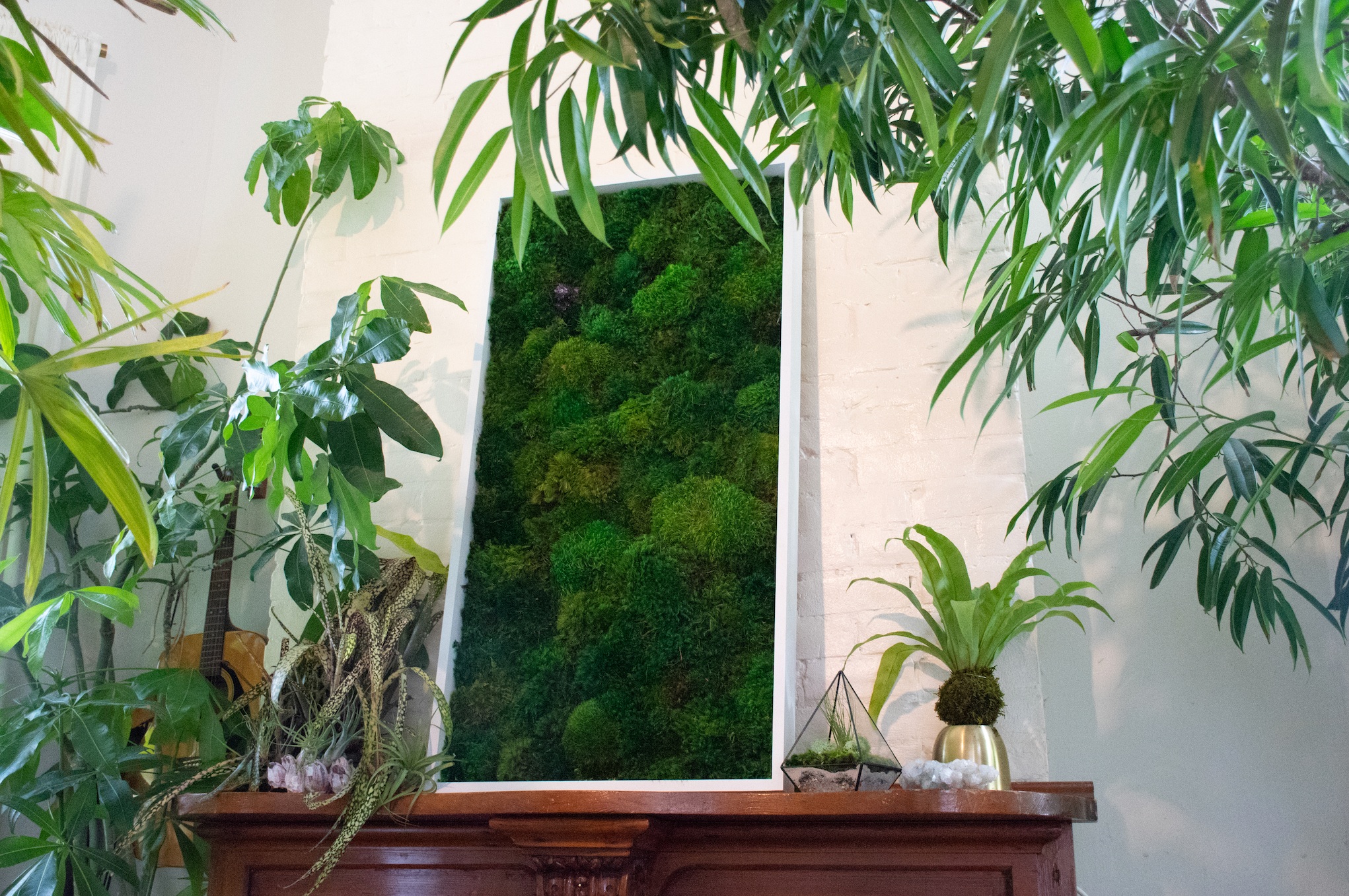 High style, low maintenance plant curations that create instant impact and continued growth to your space.